The Membership Program rewards your company with loyalty points for participating in our exhibitions and conferences (Intersolar, ees, Power2Drive, EM-Power).
There are three status levels that come with increasing benefits – Member, Preferred Member, and Global Member – and you will be awarded points that count towards your Membership status relative to the extent of your participation.
When you enter the Membership Program you become a Member and with a total of 5,000 points you become a Prefered Member. In order to reach Global Member status, a minimum of 15,000 points is necessary.
Membership Benefits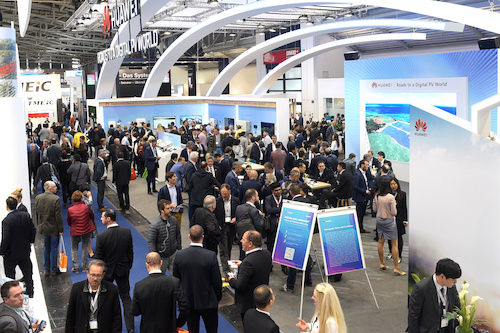 Depending on your status you will receive:
Up to 25% discount on your booth rental price
Preferential booth placement
Free and discounted tickets for conferences
Up to 1,000 free exhibition entrance tickets for The smarter E Europe
Up to 50% additional VIP customer nominatons
Increased company visibility
Detailed Benefits by Membership Status
How to Join
The application for and participation in the Membership Program is free and all exhibitors (Intersolar, ees, Power2Drive, EM-Power) can participate.
If you were an exhibitor in the previous year, you'll find the option to join the Membership Program in the Exhibitor Cockpit.
If you did not exhibit in the previous year, you will be able to use this function as soon as you have registered to participate in one of our exhibitions in the current year and received you Exhibitor Cockpit login.
You will receive your first benefit simply by registering: If you participate in at least two exhibitions in one year, you will be able to claim a reduction in booth rental prices.
How to Collect Points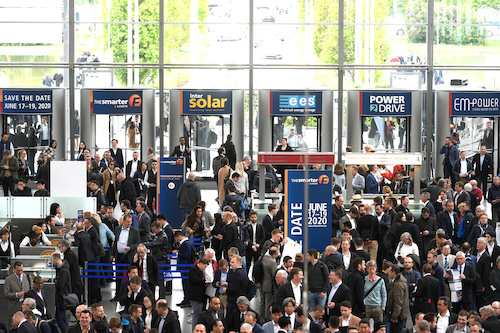 There are several ways to collect points.
Points for booking exhibition space: Collect ten points per square meter of exhibition space (Europe, India, Middle East, Mexico and South America).
Points for your number of participations: We award you with 100 points for each exhibition in which you participate. Furthermore you earn another 200 points by participating in the same exhibition three years in a row. An participation of at least three events will add another 1,000 points.
Points for your AWARD participation: We award you with 200 points for being a The smarter E/Intersolar/ees AWARD finalist and 500 points for being a The smarter E/Intersolar/ees AWARD winner. (

How to participate in the AWARD

)
Points for investing in sponsorship packages: Please refer to the relevant sponsorship brochure/website for sponsorship packages that are taken into account for the Membership Program. The Membership Program does not take into account marketing opportunities. You'll receive 100 points per €1,000 Sponsorship.
Requesting Services
You can request the benefits and services available to you depending on your status level as indicated in the Exhibitor Cockpit. In order to request services for a particular exhibition you must participate in that event.
Privileges for Global Members
Global Members can take advantage of the specified services at all events, regardless of whether or not they have a booth at the exhibition. Most of these services are not available through the Exhibitor Cockpit, rather through us personally.
Company Groups
Companies who are legally affiliated can be counted as one group within the Membership Program. The status points collected by all companies registered under this single group will be added together for the period in question. The program status from the accumulated points applies to each of the grouped companies registered under the Membership Program listing. There is, however, a limit to individual services and these may not be requested by each of the companies in the group.
Grouped companies are displayed in the Exhibitor Cockpit. If any company affiliation within your group is missing from the list, please let us know as soon as possible since this affects your status points and level.
Further Informationen
Download Membership Program Terms and Conditions