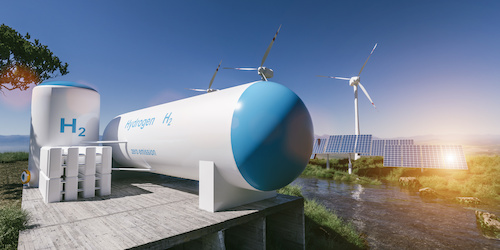 Brazil has one of the best solar resources in the world. A solar PV system in Brazil produces, on average, twice as much electricity as the same system installed in Germany or the United Kingdom.
More than 83% of total electricity of the country is being generated by hydropower, wind, solar and other renewable sources already.
Due to its geographic and climate characteristics, Brazil has the potential to become one of the largest producers and exporters of green hydrogen in the world. And studies show green hydrogen produced in Brazil may be the cheapest by 2030.
Brazil has the capacity to be a world hub for green hydrogen production.
Programs at The smarter E South America 2023:
Exhibition:
Matchmaking Event: Interconnect: Solar Energy and Green Hydrogen
Conference:
Economics of Green Hydrogen in the Context of the Global Energy Transition
Key Applications and Market Segments for Domestic Green Hydrogen Applications
Public Policies to Incentivize Renewable Hydrogen in Brazil
National activities:
Green Hydrogen: an opportunity to create sustainable wealth in Brazil and the world, by McKinsey & Company
Platform Green Hydrogen – Brazil
Regional activities:
Ceará
Brazil sets its sights on the global green hydrogen market, by Diálogo Chino
Minas Gerais
Germany invests in Brazilian green hydrogen production, by H2 energy news