Our Partners, Supporters and Sponsors contribute decisively to a successful event. We would like to sincerely thank the following companies for their support.
Premium Partner and Content Provider Intersolar South America
Premium Partner and Content Provider ees South America
Partners
Exhibition Sponsors
Exhibition Gold Sponsor, Walking Act

Established in 2010, Growatt is a global leading PV inverter and battery manufacturer. According to IHS Markit, Growatt is the world's No.1 residential inverter supplier and ranks among the global top 5 suppliers of commercial inverters. For hybrid inverters, Growatt is the world's second largest supplier according to Wood Mackenzie.
Visitor Badge Sponsor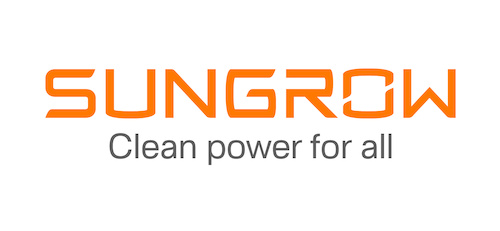 Sungrow Power Supply Co., Ltd. ("Sungrow") is the world's most bankable inverter brand with over 154 GW installed worldwide as of December 2020. Founded in 1997 by University Professor Cao Renxian, Sungrow is a leader in the research and development of solar inverters with the largest dedicated R&D team in the industry and a broad product portfolio offering PV inverter solutions and energy storage systems for utility-scale, commercial & industrial, and residential applications, as well as internationally recognized floating PV plant solutions. With a strong 24-year track record in the PV space, Sungrow products power installations in over 150 countries. As a leader of innovation in the solar industry, Sungrow possesses a dynamic technical R&D team which consists of over 1800 employees. The Company has also invested its own in-house testing center approved by SGS, CSA, and TÜVRheinland. In 2019, Sungrow launched the world's largest inverter factory. The company's global annual production capacity reaches 90 GW, including 10 GW of India factory. Offering a wide range of solutions and services, Sungrow is committed to providing clean power for all and is steadfast in its efforts to becoming the global leader of clean power conversion technology.
Conference Sponsors
Tea and Coffeebreak Sponsor

Founded in 2010, Growatt is a global leader of smart energy solutions. It is the world's No.1 residential solar inverter supplier according to IHS Markit. The company also ranks among the world's top 5 suppliers of three-phase string inverters for commercial and industrial projects.
Global Media Partners
Premium Media Partners
Media Partners