Free Webinar
Thursday, June 1, 2023 I 11:00am BRT/4:00pm CEST I Webinar Language: English
The solar photovoltaic market in Brazil has experienced remarkable growth in the last ten years. This year alone Brazilian developers have already installed at least 2.1 GW of distributed-generation solar and more than 1.3 GW of centralized PV.
In this webinar, we will provide insights in this promising market. We will explore the opportunities and expectations for the Brazilian photovoltaic market.
During the webinar, participants can submit their questions to get them answered by the experts in the live Q&A. In addition, both the recording and the speakers' presentations will be made available to all registrants after the webinar.
Our Guests
Carlos Dornellas, Director of Technical Regulatory Department, ABSOLAR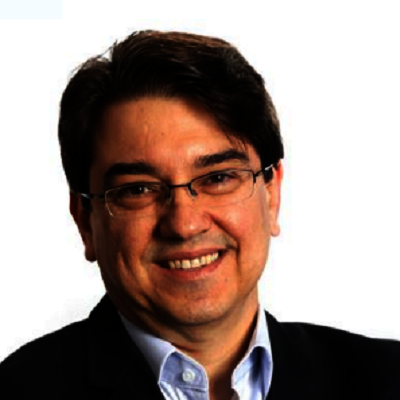 Carlos Dornellas is a Cigre associate and serves as Convener of the C5 Study Committee for Electricity Markets and Regulation since 2016. In November 2021 he took the position of Technical and Regulatory Director at ABSOLAR, with the mission of coordinating, representing, and defending the development of the solar photovoltaic energy market in Brazil.
He previously held the positions of Executive Manager of Monitoring, Penalties and Information, and Customer Service Manager at CCEE, from September 2013 onwards, leading jobs focused on market development, carrying out studies on relevant topics and providing strategic information to market players. From November 2009 to September 2013, he was the Technical and Regulatory Director at Diferencial Energia, responsible for the development of power generation and commercialization projects, business consultancy and R&D projects. Until August 2009 he held the position of Regulatory Affairs Manager at Duke Energy, having joined this company in June 2000. Among other responsibilities, he worked in the solution of critical issues in the regulatory area to create an attractive environment for investments in the Brazilian Electric Sector. From December 1995 to May 2000, he worked at CEPEL, where he played the leadership of applied projects, such as Generation and Transmission Composite Reliability.
He was a consultant at IPEA for the Economic and Financial Studies project for the Brazilian Electric Sector in 2011. He obtained a Graduation in Electrical Engineering from UERJ in June 1993, a Master´s in Electrical Engineering from COPPE/UFRJ in November 1997, an MBA in Business Management from FDC in November 2004, a Post-MBA in Business Management from Kellogg School of Management in November 2007, and a Doctorate in Electrical Engineering from UNIFEI in December 2017 in Costs Allocation. Regulatory and Commercialization Affairs Professor at IAG/PUC-Rio, UNIFOR, CTEE and Mackenzie-AHK.
Márcio Takata, CEO, GREENER
Director of GREENER, a Research and Investment Strategies company focused on Energy Transition. Since 2007, has been involved in structuring more competitive and sustainable businesses with a focus on the Energy Storage, Distributed and Centralized Solar Energy value chain.
Member of the Board of Directors of ABSOLAR, Marcio is engineer from the Polytechnic School of USP – University of São Paulo - and an MBA from INSPER and has served as a professor in different postgraduate programs in topics related to energy and sustainability.
Your Host
Dr. Florian Wessendorf, Managing Director, Solar Promotion International GmbH
Dr. Florian Wessendorf is Managing Director of Solar Promotion GmbH and Solar Promotion International GmbH. He is responsible for the global conference program and exhibitions in North America, South America and India. He has deep expertise in the solar industry, and formerly served as Managing Director of Photovoltaic Equipment at VDMA, where he was responsible for strategic development, market research and technology scouting, advocacy and policy advice, events, PR and marketing.
Supporters and Partners
Get Access to this Webinar
Do you already have an account for The smarter E Login Area? There, you'll have access to this webinar and the complete Webinar Collection with recordings and downloadable presentation slides.